Setting The Stage
Since many condominium units look alike from the outside, prospective buyers must be wowed by what-s inside.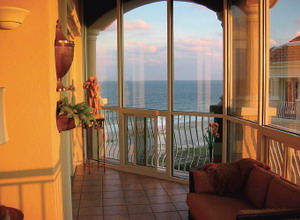 Staging is a great way to influence the buyer-s decision. Staging is not new. In fact, Barb Schwarz, a Washington realtor, trademarked the terms "home staging" and "stager" more than 20 years ago.
Any realtor-s goal is to sell a listing quickly for the highest possible price. Schwarz recognized that preparing a home to sell is simple but critically important. She went on to become a successful realtor and motivational speaker and trainer, and she has taught more than a million people the art of staging.
In today-s buyer-s market, it-s essential to set your condo listing apart from all others. Empty condo units pose the toughest challenge. First you must make sure the home is thoroughly cleaned and painted. Choose warm and inviting colors, and look around to see where you can add creative touches. Consider changing a dining room fixture or adding a powder room mirror, an interesting fan or a fireplace screen.
The real challenge is adding just enough accessories to make an empty condo feel inviting. You might add a rug in the foyer, along with a small table and a painting, and make sure the area is well-lit. You don-t need to bring in a table, but, if there-s room, you should arrange two place settings on the bar area around the sink or island, along with two stools. If there-s not room, add some flowers and perhaps a decorative item near the sink.
You should adorn the fireplace with a mirror or painting and perhaps some small topiaries or candles on the side. Each bathroom should include fresh, new towels and possibly a rug or decorative item on the counter. If there is a balcony or terrace, add pots of fresh flowers and an inviting chair or two. Many professional stagers go the extra mile with additional accessories and furniture.
As a realtor and accredited staging professional, I can tell you from firsthand experience that my staged listings have sold quickly and for a fair price. Staging creates a win-win situation. The seller moves his or her property quickly, the buyer receives a home with built-in "pizzazz" and the realtor spends less time marketing the property and can focus on the closing process. Meanwhile, if the stager is not the realtor, he or she gets to use some creativity and imagination to make a condo property shine above all others.