Print Local Weather Golf Courses
Reverie On The Ashley, North Charleston, SC
"Sit in reverie and watch the changing color of the waves that break upon the idle seashore of the mind."
- Henry Wadsworth Longfellow
Sheltered by the luscious shade of magnificent oaks, Reverie on the Ashley [Map It!] offers the serene quality of life so many people crave in today-s hectic world. Reverie remains lush with pines, palmettos, oaks and native groundcovers as the preservation of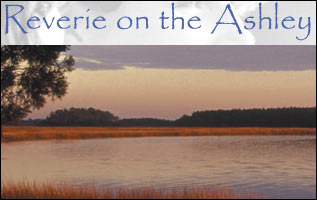 the natural landscape has been of paramount importance in the design of this community-s every structure and amenity.
Reverie is located on the protected tidal marsh banks of the historic Ashley River conveniently located to downtown Charleston, just off I-526. Inspired by South Carolina-s rich architectural history.
Reverie accommodates only 88 luxurious living spaces, guaranteeing unobstructed, magnificent river views to every homeowner. Private rooftop terraces add further beauty and relaxation for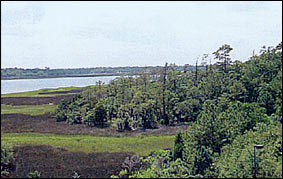 owners residing in penthouse units. Homes are well-appointed featuring gourmet kitchens, crushed quartz countertops, Australian cypress wood floors and impressive 10-foot ceilings. All units provide 1,850 square feet of living space, accompanied by a 150-square-foot screened terrace. The central pool area occupies a peninsula framed by grand oaks overlooking the Ashley. A series of arbors, lush landscaping and abundant use of natural materials by the pool provide the ideal setting for relaxing or entertaining. Lounging areas for sun and shade, a Jacuzzi and a pool cabana complete the picture. A cabana along the marsh line provides a place for residents to gather before stepping onto their private dock with deep-water boat slips.
For information about Reverie On The Ashley, North Charleston, SC and the surrounding area contact Bill Macchio of Media Services
PO Box 22617
Charleston, SC 29413
Phone: 843-345-7012
Visit my site: http://www.mediaservices1.com
Email Me: bill.macchio@gmail.com