Print Local Weather Golf Courses
Ocean Marsh II Resort and Villas, N. Myrtle Beach, SC
WHEN IT COMES TO REAL ESTATE, it seems like everyone is looking for a deal, and when it comes to a real value in real estate the preconstruction prices offered by Myrtle Beach-s Ocean Marsh II promise a lot.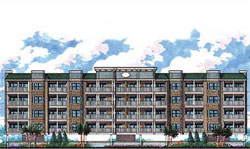 Conveniently located in the Windy Hill area of North Myrtle Beach, this soon-to-open condominium community offers discriminating features that make the investment value even greater than usual.
Each unit not only offers large, marsh-front balconies, but also features granite countertops and upgraded appliances within a highly functional floor plan.
Each condo has a Jacuzzi whirlpool in the master bath and 7-foot double showers.
Every room is equipped with ceiling fans accompanied by crown molding and chair railing in the hallways, adding those preferred touches that make Ocean Marsh II the perfect investment or second home.
Among three versatile floor plans, the three-bedroom corner units lead the offering, and like all Ocean Marsh II condos, they are located on the marsh or water and provide the new condo owner with over 1,500 square feet of living space.
Two-bedroom units offer two full baths and approximately 1,349 square feet.
For information about Ocean Marsh II Resort and Villas, N. Myrtle Beach, SC and the surrounding area contact Tim Thomas of CONDOLUX
P. O. Box 4465
North Myrtle Beach, SC 29597
Phone: 843-222-2606 cell
Visit my site: http://www.southcarolinacondos.net/
Email Me: tthomas@condolux.net