Print Local Weather Golf Courses
Coquina Harbour, Little River, SC
Nestled on picturesque Coquina Harbour on the Intracoastal Waterway near Little River, one of the oldest settlements along the South Carolina coast, Century 21 Carolina Waterway offers some of the best in condominium living. Three highly sought communities are all within walking distance of their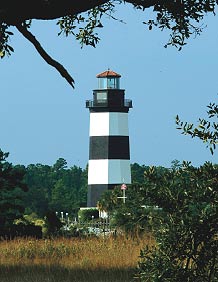 office on the lighted boardwalk around the harbor: Coquina Harbour Condominiums, Harbour Front Villas and Lightkeepers Village.
Little River is home of The Blue Crab Festival held annually in May, heralded nationally as one of the country-s top events.
Towering over the entryway of the harbour stands the stately Governor-s Lighthouse. Built in honor of the governors of South Carolina, the non-functioning classic-style lighthouse gives the community a deep-rooted maritime feel.
Coquina Harbour features a full service marina and ship-s store with nearby shopping, entertainment, restaurants and some of the top golf courses in the area. Convenient to the beaches of North Myrtle Beach, with Myrtle Beach only a short drive away, Coquina Harbour and the Little River area have become a beacon for people wanting to slow things down and enjoy life, while only a short distance from big city amenities.