Print Local Weather Golf Courses
Historic Wilmington Condos: Wilmington, NC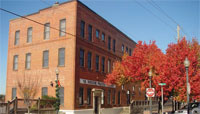 WILMINGTON, NORTH CAROLINA, is more than a beautiful place to visit; it-s a place where real estate treasure can be found. Located in the Historic District near the Cape Fear River, two special condominiums offer convenient access to downtown while maintaining their character and sense of privacy.
The Shrier Building, at 271 Front Street, was built in 1897, and many of the building-s original features were preserved during a recent renovation. Hardwood floors, crown molding, high ceilings and a working fireplace can be discovered in the spacious two bedroom second floor condominium. This jewel also features French doors, a wrought iron balcony canopied by a large oak.
"You walk right out your door, and you have any number of shops or restaurants at your disposal," says RE/MAX listing agent MaDonna McMahon. "It-s a very quiet building, but you have so much available."
One of just four units in a double building, the 1,200-square-foot home, priced at $459,000, is above an established architectural firm. The ground floor commercial unit of the adjacent building recently sold in just two days for $877,000.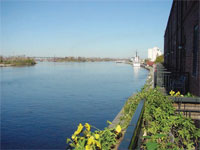 The home available at 18 South Water St. is not near the water- it-s over the water! The Brooks Building was originally constructed between 1910 and 1920 as a warehouse for J.W. Brooks Grocery. To maintain excessive weight, the walls are triple brick thick in some places, with massive wooden beams.
The master suite has a Jacuzzi tub with separate shower, while the large, open living area features exposed brick walls and hardwood floors. Its spacious, open kitchen includes an island and overlooks the formal dining area.
RE/MAX Coastal Properties is the only nationally recognized agency in Downtown Wilmington. Contact MaDonna McMahon for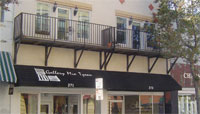 exceptional service at (910) 616-4242 or MaDonnaMcMahon@aol.com
For information about Historic Wilmington Condos: Wilmington, NC and the surrounding area contact Madonna McMahon of Keller Williams
112 Market St. Unit 1D
Wilmington, NC 28401
Phone: (910) 616-4242
Visit my site: http://www.madonnamcmahon.com/
Email Me: madonnamcmahon@aol.com